Introducing BAITSHARK™:
The bait bucket designed
for kayak fishing!

How BAITSHARK Makes Kayak Fishing Easier:
Streamlined shape - leave it in the water all the time and keep your bait fresh and alive!
Low drag inlet scoop - if you look closely you may notice BAITSHARK™ uses the same type of inlet that is used on aircraft and Formula 1 cars!
Rearward facing water exit holes at the water line, designed to minimize drag.
Silent and stealthy - the foam padded sides mean it is quiet when it bumps into your kayak.
Rubberized door - completely silent when it snaps shut.
Forget the bait well / battery / plumbing and all of the precious storage space it consumes.
Made in the USA, Parrish, FL.
Leave your bait bucket in the water while you paddle.
Traditional bait buckets don't quite work correctly when you're fishing from a kayak. They slow you down as they drag behind your kayak and often don't keep the bait alive. Unlike normal bait buckets, you can leave your BAITSHARK™ in the water - it is designed to minimize drag and keep your bait alive while you paddle!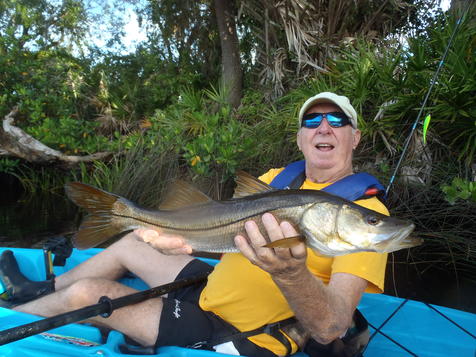 Baitshark in Action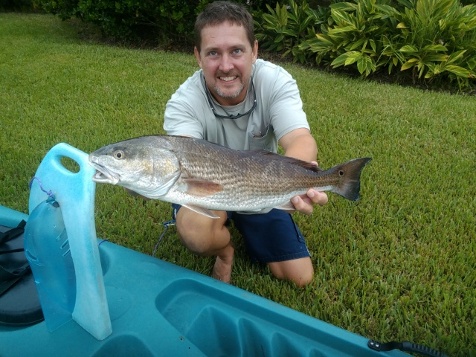 BaitShark in action.

Posted by BaitShark on Thursday, June 4, 2015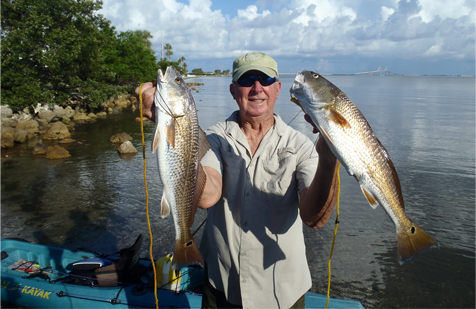 US Design Patent D799,633. Additional patent applications pending.